Dear Dr. Renee,
My preschool daughter spits! It is so gross and I'm embarrassed to say that I have reverted to yelling at her. How do I make her stop?
Sarah
Dear Sarah,
Whether your daughter was in preschool or beyond, spitting is not a socially appropriate behavior. I can see why you want it stopped!
Also, as silly as this may sound, I want to congratulate you for not spitting back. Sometimes when parents try to teach their children a lesson, they do what the child does. This often is not the most effective response.
My first suggestion would be to come up with a mantra you can say calmly. Every time she spits, state that mantra. An example could be "In our family, we don't spit at people." You might feel like a broken record, repeating this over and over, as she learns to stop spitting.
I am also going to suggest something a little 'off the wall.' Encourage her to spit her toothpaste into the sink, or to use water if she runs out of toothpaste. When she spits during the day, state your mantra and then ask her if she wants to go spit toothpaste. This is not a punishment, it is just another option for spitting (one that is socially appropriate).
Another suggestion would be to have watermelon seed spitting contests (preferably outside). See who can spit the farthest, who can hit a target, or just let her spit the seeds while she eats.
I do not know what triggers her to want to spit, but I am guessing she enjoys the attention when you respond to her. Yes, it is negative attention, but it is still attention.
By having her spit in a socially acceptable way (toothpaste, water in sink, watermelon seeds), you are allowing her to spit when she feels the need. In turn, you will no longer feel the need to yell at her to stop.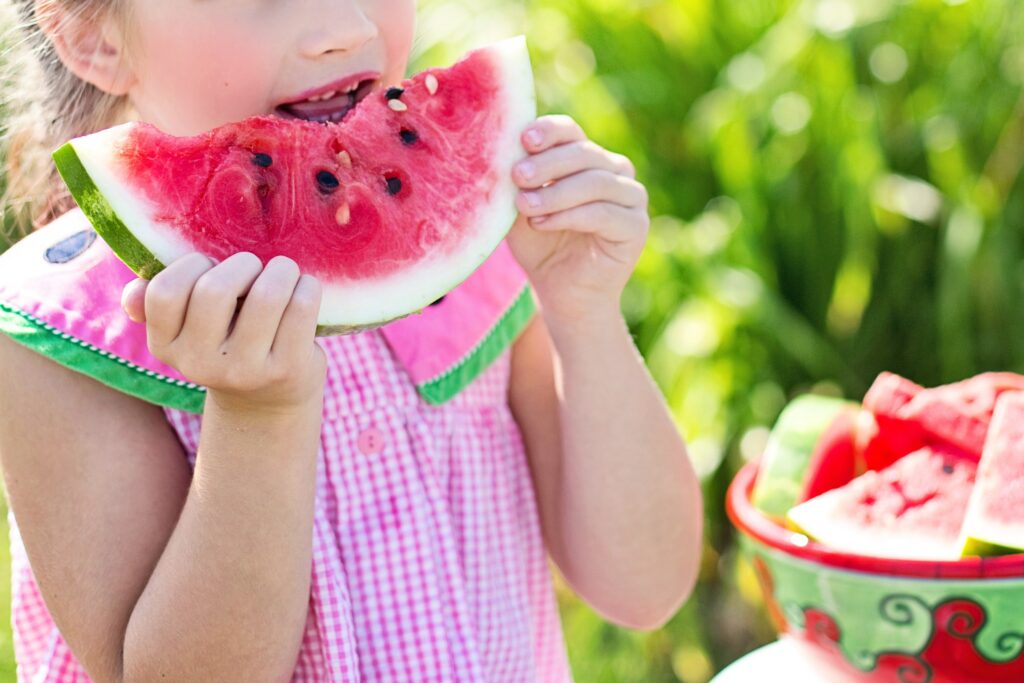 Send me an email and let me know how it goes and how many watermelons you need to eat this spring,
–Dr. Renee