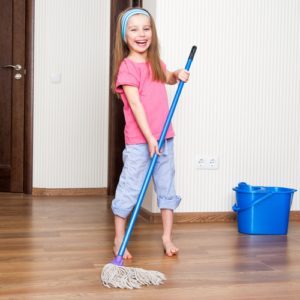 Are you exhausted? 
Are you too busy cleaning up to spend time playing with and enjoying your children? 
Do you worry that your kids are going to be living in a pig-sty or eating off paper plates when they grow up?
Get your kids to help with the chores around the house!  Not only will it reduce the amount of work you have to do, it will also teach them valuable life skills.
How to Get Your Child to Cooperate and Complete Chores will help you take a step out of overwhelm and a step closer to that happy place of enjoying your kids while they are young!
Tuesday, April 4th

7pm MT/ 9pm ET
OR
Wednesday, April 5th
11am MT/ 1pm ET
During this 45 minute Webinar, you will learn how to motivate your children to help with chores around the house. In particular, we'll cover:

* Which age-appropriate chores your child could/should be doing to help out around the house
* How to jump back on the "chore-wagon" if you have fallen off 
* Five tips to help motivate your child to do the chores he/she should be doing without having to nag or complete the chore yourself
Best of all, this Webinar is only $27!
EARLY BIRD SPECIAL:  The Webinar is only $20 if you register before midnight (ET) on Thursday, March 30th.
Click the button below to register: